Mindfulness at Work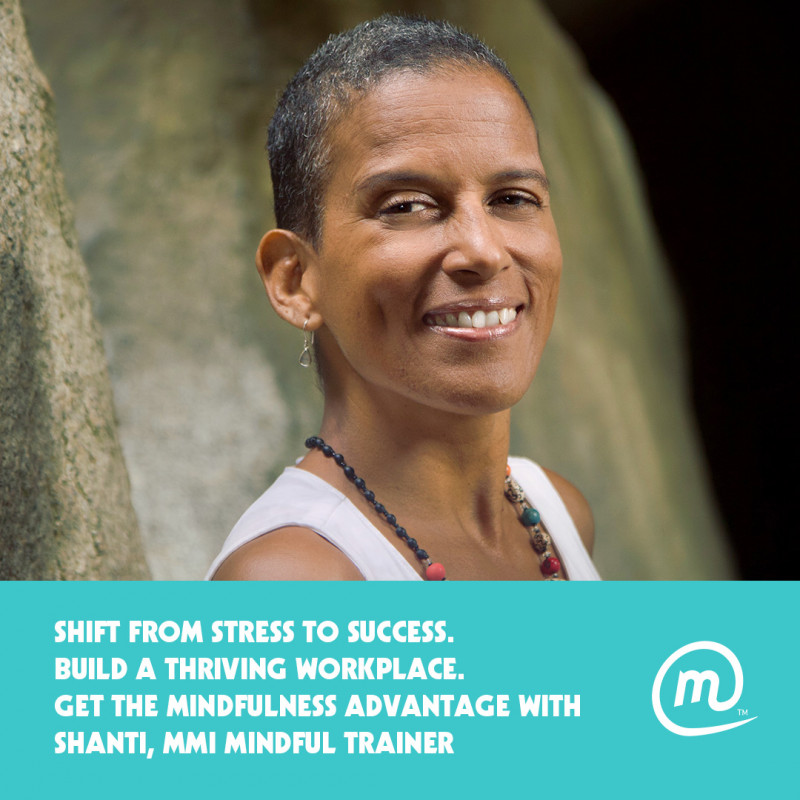 8 WEEK MINDFULNESS TRAINING
ELEVATE YOUR WORKPLACE AND BUSINESS
MINDFULNESS IS an awareness training that has been proven to increase overall
physical, mental and emotional health.
Since a decade high performing companies such as Google, Nike, General Mills, SAP
have invested in mindfulness training for their employee.
Why?
Here are just a few of the Mindfulness Advantages :
THRIVING WORKPLACE CULTURE
Stress and overwhelm are effectively reduced through simple yet powerful awareness
practices, leveling up the workplace experience and productivity.
RESILIENT EMPLOYEES
respond effectively to conflict and stress. Improve your emotional intelligence and
enjoy enhanced connection and work engagement
INCREASED COMPANY PERFORMANCE
With resilient and engaged employees the whole company benefits.
Experience reduced sick leave and employee turn over,
Increased productivity = increased profitability!
THE CURRICULUM
consist of 8 modules
1.Mindfulness at Work
2.Wellbeing & Resilience
3.Creativity & Innovation
4.Focus & Efficiency
5.Emotional Intelligence
6.Empathy & Compassion
7.Diversity & Inclusivity
8.Best Practices for Work
Modules are 60 - 95 minutes and consist of:
-latest research of mindfulness, the evidence
-how mindfulness affects your brain and wires it for success, the science
-mindfulness and awareness practices to apply daily at work and in life includes
supplement material
Modules can be provided, virtual or in person, as:
-a standalone presentation
-for an inspirational lecture
-as a skill improvement workshop
-for team building purposes
Call for a free Benefits Analysis!
Start shifting your workplace into a thriving and productive place today!
Shanti is an official partner of the Mmindful Company
With her latest specialization as a Mindfulness Trainer, she is passionately and
skillfully introducing mindfulness into the workplace